The weekly residential trash pickup will have one trash truck running Monday, Tuesday, Thursday and Friday. Our commercial truck runs everyday, as needed.
Please have your trash cart by the street on your pick-up day by 7:00 a.m. 
Call City Hall if you have any questions 870-367-4400.
The garbage truck begins picking up at 7:00 AM
Trash must be inside cart, located by the street and the lid must be closed
The silver bar on the cart must face the street
The cart must be at least four feet from another structure such as a mailbox
No lumber or hazardous material may be disposed of inside cart
All trash must be bagged
No trash will be picked up off the ground
The trash can not be emptied if the above rules are not followed
WARD 1

 MONDAY  
WARD 2

 TUESDAY  
WARD 3

 THURSDAY  
WARD 4

 FRIDAY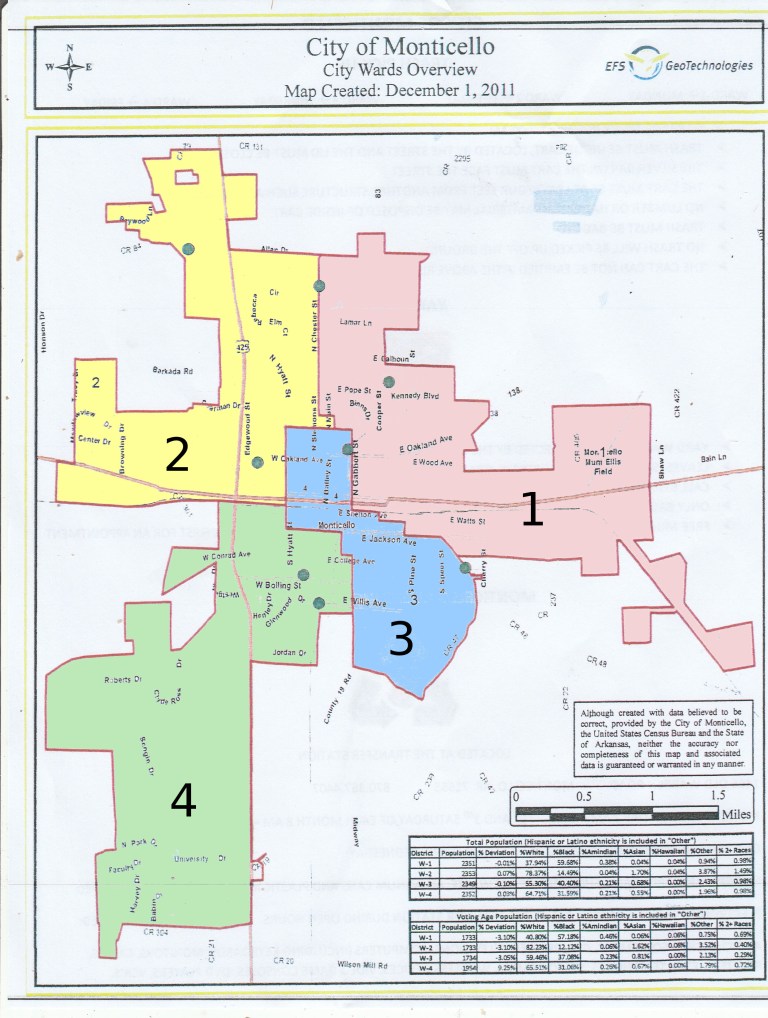 Holiday schedule is what day the holiday is that day will be picked up on Wednesday (Example: Monday is a  Holiday trash will be picked up on Wednesday.)
Just a Reminder about bulk trash pick up that the city will not pick up everything that you may put out. Soft items such as mattresses and sofas can be picked up if they're not wet. This service is not intended for construction debris or appliances that are not tagged. See Bulk Trash Pickup. These types of items CANNOT be picked up by City employees. The transfer station is open Monday-Friday 7:30-4:30 for citizens to drop off such items. This service is specifically designed for citizens to set out 2 to 3 items that will not fit in the trash can and that they cannot physically get to the transfer station themselves.