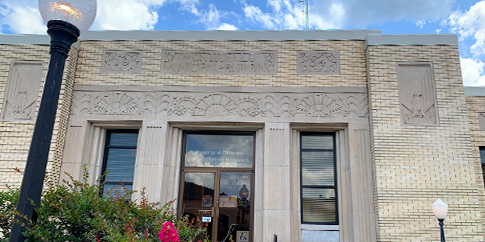 City of Monticello Bulk Waste Collection Program
Paid for by your monthly Trash Collection Fee
The City of Monticello's Bulk Waste Collection Program is a part of a continuing effort to improve the quality of life for all residents. Less garbage sitting around will provide a safer place for all residents to work and play and keep the city looking its best.
To have bulky items picked up by city crews during the Wednesday collection program, residents must have items placed at the curb (within 5 feet of the edge of the street or sidewalk) by 7am. Bulky items should not be placed at the curb earlier than the day before collection day. If they're wet, they will not be picked up.
Items Allowed
Furniture.
Appliances (refrigerators, stoves, washers, hot water heaters, etc. Freon must be removed and tagged by an EPA-certified technician).
E-waste (electronics, computers, TV's, etc.)
Outdoor tools (lawn mowers, weed eaters, etc. Oil and Fuel must be removed).
Not Allowed
Construction waste (drywall, paneling, wood, piping, etc. Take to County Landfill or rent a construction box).
Household garbage (place in curb carts for Residential Collection Program).
Commercial garbage
Liquids and paint 
Dirt and rocks 
Yard waste (see Leaves and Limbs Pickup)
Cardboard (see Recycling)
Hazardous waste (automotive fluids, batteries, cleaning chemicals, herbicides, medical waste, solvents, etc).
If you have questions regarding acceptable items for pick-up or pick-up schedules, please call City Hall, 870-367-4400.